Week 1: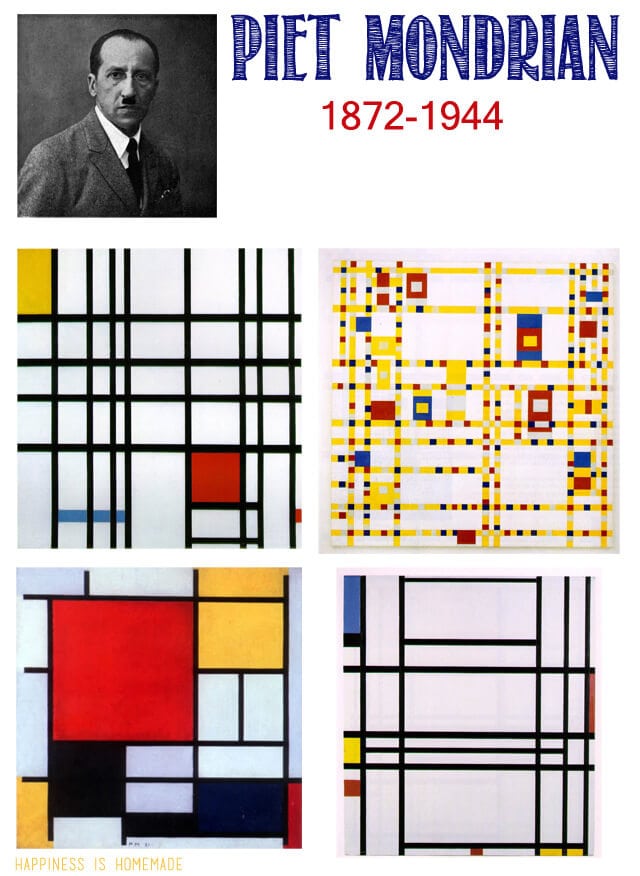 Watch the PowerPoint presentation below!
Week 2: 
You will need crayons and a white piece of paper to complete this activity.
Follow along while we read the book "The Day the Crayons Quit". Each time the page changes so does the color crayon the book is talking about. So on the first page, the letter is from RED CRAYON so you will use a blank piece of paper and draw something red on your paper. The second letter is from purple crayon so you will draw something that is purple on your paper. You will continue throughout the book until your entire paper is full of wonderful, colorful things! Hope you enjoy your art lesson about colors this week :) Please share your finished artwork with me via email
steagallc@rcschools.net
or class Dojo if your teacher has that APP. I can't wait to see them!
Week #3
Read along with me the book titled "Pattern Fish". Then you will need a pencil and paper to draw a fish as I explain the steps, next we will add lots and lots of patterns, and finally, we will add color with your choice of art supplies. Do not forget to share your finished artwork with Mrs. Steagall at
steagallc@rcschools.net
or your class Dojo :)
Week #4
Week #5
We are ahead of the students here at school so we will take a week to look at and talk about famous artwork! After your "tour" of the art museum, there are a few activities, my favorite is the one where you pick one artwork, look closely, and draw your own version of that famous piece. When you have finished your drawing don't forget to share with me via email
steagallc@rcschools.net
or your classroom Dojo account :)
So visit here:
Week #6
Watch this video first!
Next watch your art lesson video here!
Week #7
Watch the video of the story This is not a box. Then you have several options. You can first cut out a rectangle from a box or any scrap cardboard and glue it onto a piece of paper and turn it into something new by drawing details and adding color. Or you can take an actual box and turn it into something new. The main thing is to have fun and be creative!
Here is another book for inspiration!
And yet another!!! Who knew there were so many cool books about what you can do with a simple cardboard box and your IMAGINATION!
Hope your Fall Break was AMAZING!
Read the book Lines that Wiggle. Get a scrap piece of paper and begin making as many lines as you possibly can, when you have practiced most lines from the book get a nice clean new sheet of paper and draw different lines reaching one side of the paper to the other...it will look 
like this because our next step is to fill in between the lines with paint!
Have fun making LINES!
Fairy tale Castles
Read This book:
Now watch this:
Today we are moving on to shapes and architecture. You will first look at my PowerPoint and draw out your fairy tale castle and add characters to make it fun and unique and yours! Send me a pic of your drawing via Email or Class Dojo and next week we will add color!
All About castles week #2
This week to get more into castles we will follow along wit one of my fellow art teachers Mrs. Stephens and draw even more castles. Do you want your castle on a mountain or in the clouds....you decide!
Here is our new lesson! Self Portraits with crazy hair! I cant wait to see them when you are finished :)
Ok so our last lesson here at school before Christmas break is going to be a super cute snowman drawing. If you finish this one and you love the YouTube video please feel free to visit there site Art Hub for Kids, this is a wonderful website to learn to draw all kinds of things, made just for kiddos :) Share a pic of your finished drawings with me and see you in January!
Happy New Year!!!!!!! I am so excited to see you all hopefully very soon! But for now here are some things you can do to sharpen those art skills so you will be ready to dive right in when you return to school!
Practice drawing daily! The more you practice the better you get :) The fun part is deciding what to practice.
1.You could draw something from your home. Maybe you got a new toy  and you want to make a drawing of it to share. 
2. Maybe you want to watch a follow along video and if you do I would suggest
Art Hub for Kids
. They are constantly adding new things to draw and they are just happy people!
3. Maybe use your imagination and pick 2 or 3 very different things and join them together into something new. For example what do you think a Dinosaur and a smartphone put together would look like?
Whatever you do please share with me either by Class Dojo or by email steagallc@rcschools.net and I will see you all real soon!
Monday January 25 Art lesson
Watch PowerPoint and then this how to video to get started on a Jasper Johns inspired artwork. Send me a pic of your finished artwork via email or Class Dojo :)
Monday February 1st
Today we will look through a PowerPoint of artwork by the famous artist Vincent Van Gogh. Today we will draw our very own version of his famous painting Starry Night. Next week we will begin adding color to our picture :)
Monday Feb 8, 2021
This week concentrate on adding color to your Starry Night artwork. Will you add colors to match Vincent Van Gogh's artwork? Or will you add color in your very own way?
Make sure to send me a pic of your finished artwork and just for fun watch this video of my friends Mati and Dada and their meeting with the famous Vincent Van Gogh!
Enjoy your week off!